You're about to start a workshop or seminar – in English. So much is going through your mind: I really want this first round to go well. It can set the tone for the whole day. It's easy enough to find the right words in German – but in English? Let's make sure that the introduction round goes just as smoothly in English as in your native language. These phrases can help you to introduce yourself, invite the participants to introduce themselves, and ask questions to make sure you get all the information you need. Pick the ones which will work best for your training.
Introducing yourself
The information you provide in your introduction will depend on the context, of course. Different cultures (national or organizational) focus on different aspects – some are more likely to stress qualifications and experience, others to provide more personal information. When you've considered what is called for in your situation, you can choose from the following phrases to prepare your personal introduction.
Good morning and a very warm welcome to [name of seminar].

Good morning. I'm [name] and I'm very happy to welcome you to [name of seminar]
Let me begin by saying a few words about myself.

I'd like to start by telling you a little about myself.

After working for xx years in the [name of sector] industry, I noticed that I particularly enjoyed … / I realized that my real passion lay in …
I graduated as a [profession] and then worked for several international [name of sector] companies, before …

I originally studied [subject] and worked in that field for xx years.

In [year], I qualified as a trainer and have been training groups in [training topic] ever since.

 
When I'm not working I spend a lot of time …

I relax by … .
Today's topic is one of my favourites, because …

I've been looking forward to this seminar because …
Asking participants to introduce themselves
Unless you're training native-speakers, your participants may well be anxious about having to speak English. Having a very clear framework helps to make this task as stress-free as possible for them. And writing the points you would like them to mention on the flipchart provides important additional support. Here are a few ideas for you to adapt to your own training situation.
Now I'm interested in finding out more about you. I'd like you to introduce yourselves telling us your name, a little about your job (for in-house training also: role in the company) and whether you have any experience with [topic of seminar].

 

So that we can get to know each other a little better, I'd like you to introduce yourselves to the group by answering the following three questions: What do you enjoy most about your job? When did you last feel a real sense of achievement? What brought you to this seminar?

For the introduction round I'd like you to tell us briefly about the points I've written on the flipchart: …
Tip: As the participants arrived and you greeted them, you probably also got an impression of their English skills. If there were big differences, try to get someone whose command of English falls somewhere in the middle to introduce himself/herself first. Anyone whose English is exceptional could intimidate the others, whereas weaker speakers will appreciate the chance to refer to the questions on the flipchart, collect their thoughts or hear what others have to say before it's their turn. 
What to say if you need more details
It's useful to have a variety of phrases you can use to dig deeper and get more details. This is also an effective way to support weaker speakers of English. They may have kept their introduction very short simply because they don't feel at home in the language.
Could you say a little more about [topic]?

I'm interested in what you said about [topic] Could you tell me a bit more?

What you mentioned about [topic] sounded fascinating. Can you gives us a few more details?

You touched on [topic]. Can you expand on that a little?
What to say if you didn't understand
If you didn't fully understand what a participant said, don't be embarrassed to ask. Chances are other members of the group haven't understood either. So you're doing everyone a favour. The following phrases help you to be specific about what you didn't understand. 
I'm afraid I didn't catch what you said about …

Could you tell me what you do again, please?

Could you explain … again, please?

Did I understand correctly, you're a [the job you understood]?

Am I right in thinking you're responsible for [what you understood]?
Getting the name right
Perhaps you didn't catch how a participant's name is pronounced. Ask him or her straight away so that you don't spend the whole day wondering if you're getting it wrong.
Can you say your name again, please. It's not so easy for me to pronounce. / I'm not sure how to pronounce it.

[Your attempt at saying the name] Am I pronouncing that correctly?
Especially if you're nervous about holding a seminar in English, time spent preparing for the introduction round is time well-spent. It'll help you feel more confident and relaxed – and that's the way to make sure your seminar gets off to a flying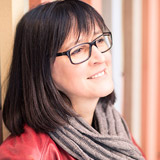 Nicola Bartlett
I've been an English trainer for over 25 years, helping adults to get their message across in English – clearly and appropriately. Successful communication in English requires more than just a good knowledge of the language. An understanding of different mentalities and a feeling for the best approach are vital, too.
» more