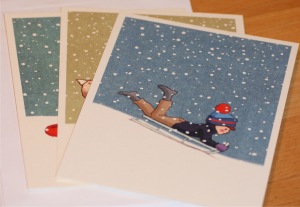 Whether you are someone who enjoys writing Christmas cards or someone who sees it as a chore, the fact remains that it can be a great opportunity to connect with business partners around the world. With just a short personal message you can thank customers and clients for their business, show employees that their hard work is appreciated and keep in touch with contacts. In case you're wondering what to write in English, I've got a few suggestions.
To a customer:
Thank you for your business this year. It's been a pleasure working with you. We wish you a merry Christmas and a successful new year!

We are delighted to have you as a customer and look forward to working together in 2017. With our best wishes for a happy and peaceful Christmas!
To an employee:
In 2016, we were so successful because of your hard work and dedication. Thank you for your tremendous efforts! I wish you a merry Christmas and a happy and rewarding new year.
I really appreciate your contribution to our team's success this year. Wishing you a happy Christmas and a healthy, successful and fulfilling new year. I'm looking forward to working with you in 2017.
To a colleague or new business contact:
You will need to adapt these messages to fit the exact circumstances, of course, but I hope they provide a few ideas to get you started.
Looking back on 2016, I have happy memories of your visit to our plant in June. Thank you very much for your tremendous support throughout the year. Wishing you and your family a happy Christmas and a healthy, peaceful and fulfilling new year.
It was a real pleasure to meet you at the conference in Paris this year. I have really appreciated the inspiring conversations we've had since then and look forward to continuing them in 2017. Wishing you a very merry Christmas and a happy and successful new year.
Almost always appropriate:
Wishing you and your family a merry Christmas and a happy, healthy and successful new year.
Happy Christmas and a wonderful new year! I hope 2017 brings you happiness, success and fulfilment.
Happy New Year or happy new year?
If you're just writing a banner-style greeting, you can capitalize every word Merry Christmas and Happy New Year!
Otherwise it depends whether you are referring to the day itself, e.g. We hope to see you at our party on New Year's Eve (capitalized) or the whole coming year which, as in the examples above, would not be capitalized.
Merry Christmas or Happy Holidays?
Especially in the USA, people often wish each other Happy Holidays instead of Happy / Merry Christmas to include non-Christians. Another option is to send greetings  for the new year instead.
I hope this has given you some ideas for your Christmas greetings.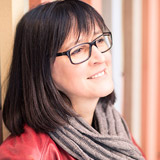 Nicola Bartlett
I've been an English trainer for over 25 years, helping adults to get their message across in English – clearly and appropriately. Successful communication in English requires more than just a good knowledge of the language. An understanding of different mentalities and a feeling for the best approach are vital, too.
» more