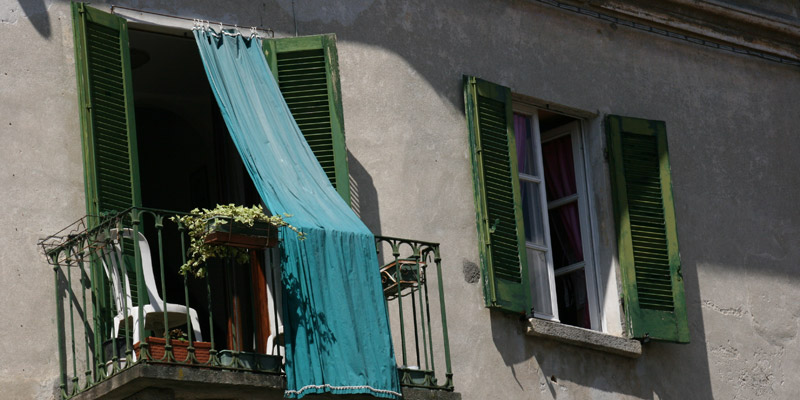 This time last year I wrote about the benefits of reading for improving your English. These come on top of the sheer pleasure of reading, of course. I'd like to share just  a few of the books I've read over the past year which you might enjoy. Different books appeal to different people, of course. I've chosen five of my favourites and tried to keep things as varied as possible.
Elizabeth Strout – Anything is possible
I have to admit that I'd never heard of Elizabeth Strout until the beginning of this year. And I still haven't read her 2016 bestseller My name is Lucy Barton. That's going on my summer reading list.
What I have read is Anything is possible, a collection of interconnected stories set in the small town of Amgash in Illinois. Each story focuses on a different character and in the course of it we learn about the way they see life, their disappointments and the difficulties of their relationships. Sounds a bit depressing, doesn't it? But these stories really aren't depressing. Sad and poignant, yes, but not at all depressing. And that's because the characters often show so much kindness in their encounters.
And the language is wonderful – simple and understated.
Patti Smith – Just kids
I know, I'm late to the party here, too. But I really enjoyed reading Patti Smith's moving memoir. It gives a wonderful glimpse into her relationship with the photographer Robert Mapplethorpe and their life in New York in the late sixties and early seventies – before either of them were famous. There's so much detail in the descriptions and the language is poetic. I especially loved reading about their early years in New York and the child-like innocence of that time.
John Boyne – The heart's invisible furies
 The opening scene is Sunday mass in a small village in Cork, Ireland, in 1945. Sitting in the congregation is Catherine Goggin, a pregnant, unmarried 16-year-old. The priest shames and insults her in front of her family and the other villagers, kicks her out of the church and casts her out of the village. She makes her way to Dublin, where she gives birth to a baby boy, who she gives up for adoption. The novel follows the fate of this son, Cyril, from 1945 to 2015 and in doing so also gives many insights into the prejudices and injustices of life in Ireland in these times – especially for anyone, like Cyril, who is gay.
Although the story did feel a little construed in some places it didn't really matter. What kept me reading was the wonderful humour and the need to find out what would happen to the hugely likeable character of Cyril.
Elif Shafak: Honour
This novel centres around Turkish twin sisters Pembe Kader (Pink Destiny) and Jamila Yeter (Enough Beauty). Pembe marries Adem and moves to London with their children Iskender, Esma, and Yunus. Jamila remains in the Kurdish village and becomes a midwife. A main focus of the story is Pembe and her family's struggle to find the right balance between their traditions and their new circumstances in London of the 1970s. Adem falls in love with a dancer and abandons his wife and children. He leaves Iskender, as the oldest son, responsible for ensuring that the honour of the family is maintained – with tragic results.
It was interesting to enter the very different worlds of Pembe and Jamila. While the scenes set in London are down-to-earth and realistic, those set in the Kurdish village reminded me of books I read many years ago by Gabriel García Márquez or Isabel Allende.
Adrian McKinty – Police at the station and they don't look friendly
I've written before that I'm a big fan of Adrian McKinty and his character Sean Duffy. This is the sixth book in the series and like the others it is set in Belfast in the 1980s. The story opens with Duffy being forced at gunpoint to dig his own grave in the woods. It then jumps back in time to show how he came to be in this situation.  
A drug dealer is killed by a bolt from a cross-bow and, surprisingly, the paramilitaries aren't claiming responsibility. As Duffy, together with his team, tries to solve the crime, the danger increases. He is also under pressure from internal affairs and trying to hold his relationship to Beth, the mother of his daughter, together. All this makes for a very exciting story.
I've read the books in sequence, but there's nothing to stop you starting off with this one.
Other books we enjoyed in the crime fiction group:
Ray Chandler: The Maltese Falcon
Catriona McPherson: The Child Garden
Val McDermid: Out of Bounds
Gianrico Carofiglio: Involuntary Witness
And at the moment we're reading:
Ann Cleeves: Raven Black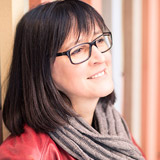 Nicola Bartlett
I've been an English trainer for over 25 years, helping adults to get their message across in English – clearly and appropriately. Successful communication in English requires more than just a good knowledge of the language. An understanding of different mentalities and a feeling for the best approach are vital, too.
» more