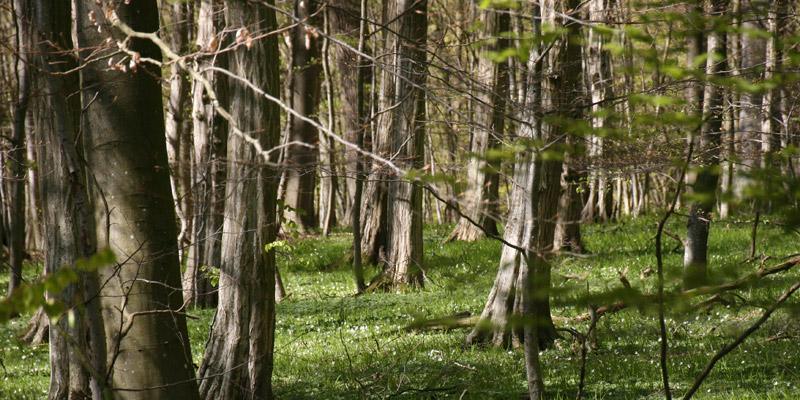 Podcasts are a great way to improve your listening skills. They give you an opportunity to get used to a wide variety of accents and speaking styles. And as they're generally unscripted and simply feature people speaking naturally and spontaneously, you hear the type of language you're exposed to in real life.
There's just one problem. There are so many of them that it can be rather overwhelming. So I've chosen ten to help you get started.
Before you dive in …
The no. 1 criterion when you choose a podcast to listen to is that it's really interesting and enjoyable for you. If you're not interested, listening becomes a chore, something you know you should do, but keep putting off. That's absolutely not the point. If you're not enjoying the episode or podcast you've chosen, just click on stop and move straight on to the next one.
Commuting, running, tidying up, cooking … The great thing is that you can listen to a podcast while you're doing other things. But you do need a certain amount of concentration (there's not much benefit in just letting it wash over you). So check from time to time that you're still following what's being said and haven't tuned out.
I've said this before but I'll say it again: you really don't need to understand every single word. When you don't, don't be disheartened, carry on listening and you'll very probably get the gist. And that's the way it is in real life too. So it should help build your confidence for the next meeting, for example. By the way, some podcasts offer a transcript where you can check a word that seems to be key but you just can't quite catch.
Ten podcasts I like – in no particular order
Table Manners
British singer-songwriter Jessie Ware and her mother, Lennie, invite a guest to share a home-cooked meal with them. Each episode starts with Lennie explaining what she's cooking and why (plenty of food vocabulary here ;-)) Talk at the dinner table is then about the meal itself, food preferences and all sorts of other things. I particularly enjoyed the episodes with chef / food writer Yotam Ottonlenghi and the Lord Mayor of London Sadiq Khan.
David Tennant does a podcast with …
This is a new podcast for 2019 and the title says it all, Scottish actor David Tennant talks (mainly) to other actors. The first one is with his fellow Broadchurch star Olivia Colmann. Other interview partners include: Whoopi Goldberg, Jodie Whittaker (the first female Doctor Who) and former British prime minister, Gordon Brown.
Off camera
Hosted by US director and photographer Sam Jones, this podcast is now in it's 11th season. In each episode Jones spends an hour talking to a person he finds fascinating – artists, writers, actors, musicians, photographers … Scroll through the archive, I'm sure you'll find plenty of people you'd like to listen to.
Griefcast
This award-winning podcast is billed as "Funny people talking about death and grief". Presenter Cariad Lloyd is a British comedian and actress, who lost her father when she was fifteen. She talks mainly to other comedians about how they feel about the death of someone they love. Does that sound depressing? It's really not.  
This American life
This podcast has been going since 1995 and there are more than 600 (!) episodes in the archive. This list gives you an idea of huge range of topics covered and provides a starting point. There's also a transcript – perfect if you want to go a step further and note down useful vocabulary to learn.
Short Cuts
Each episode of this BBC Radio 4 podcast lasts 30 minutes and consists of three or four short pieces linked to a central theme. The pieces include stories, short documentaries, interviews with people from around the world … The British version of This American Life. 
Advice to my younger me
Sara Holtz trains and coaches women lawyers in the USA. These shortish podcasts are like virtual mentoring sessions to help (not only younger) women succeed at work and in life generally. Sara and her guests share their own stories and insights and give plenty of clear practical advice. And there's lots of useful vocabulary for language learners.
About Race
Reni Eddo-Lodge is a London-based journalist and author of the bestselling Why I'm No Longer Talking to White People About Race. In this podcast she talks to key figures in anti-racist activism over the last few decades. I found it really interesting and it made me aware of how much I didn't know. A transcript is provided here too.
Where should we begin?
Esther Perel is a Belgian psychotherapist who practises in the USA and specialises in couples therapy. Her podcast allows us to listen in on 40 – 45 minute counselling sessions covering all sorts of relationship issues. Absolutely fascinating – and a source of lots of vocabulary for talking about feelings, too.
Clear and vivid
These lively conversations hosted by Alan Alda look at how we communicate with and relate to other people – and how we can do it better. I hadn't actually heard of many of Alda's interview partners before, but am very pleased to have found them. Particularly enjoyed Steven Johnson on the importance of play and the decisions we make.
Drinking from the toilet
Here's one for dog lovers! Hannah Branigan promises "a behind-the-scenes look into the reality of dog training, behavior, and learning." She breaks concepts down into manageable chunks and goes into the details of positive reinforcement training. And she manages to keep it all fun and light. She does speak pretty fast, though.
Happy listening!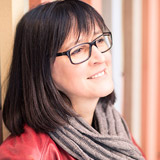 Nicola Bartlett
I've been an English trainer for over 25 years, helping adults to get their message across in English – clearly and appropriately. Successful communication in English requires more than just a good knowledge of the language. An understanding of different mentalities and a feeling for the best approach are vital, too.
» more