To help you take stock of your English emails, I've developed a checklist which you can download by clicking on the link below.
Why not make yourself a cup of tea and take 10 minutes to reflect on which aspects you're satisfied with and which you would like to improve?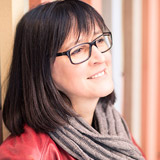 Nicola Bartlett
I'Äôve been an English trainer for over 25 years, helping adults to get their message across in English 'Äď clearly and appropriately. Successful communication in English requires more than just a good knowledge of the language. An understanding of different mentalities and a feeling for the best approach are vital, too.