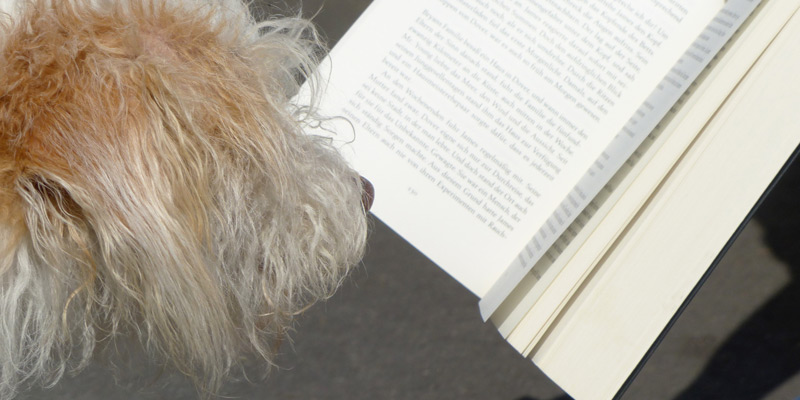 Participants in my business English courses (that's not one of them pictured above 😉 )  who regularly read English books are in the minority. I'm not sure why this is. Perhaps people remember having to read Shakespeare at school and not understanding or enjoying it. Perhaps they feel they need to be pragmatic and concentrate their learning efforts on what they can use straightaway in their jobs. Perhaps reading a whole book seems too daunting compared to watching a DVD. 
What's in it for you?
Yet reading English books is a great way to improve your English. It can certainly help you to build your vocabulary. Albeit in a different way to sitting down and learning card after card. When you read the vocabulary really comes to life. You'll probably find that you can remember words more easily, because you associate them with certain characters or situations. You see the words in context – particularly interesting in dialogues – and get a real feeling how they are used. Reading books allows you to immerse yourself in the foreign language, reading as much as you like at your own speed.
Another great benefit is that if you read the English book you don't have to wait for the translation to come out. Great for sequels where you can't wait to read on but the next book won't be published in German for months yet. For example, I've already read the third volume of Elena Ferrante's cycle of novels and will be taking the fourth one  on holiday with me.  
Suitable for all levels of learners?
Reading 350 pages of English would be heavy going for beginners. There would be so many unknown words that they'd make very slow progress. Here magazine and newspaper articles or short stories are a better choice. But if you can read this newsletter with ease, you would certainly be able to read a book.
Fiction or non-fiction?
Having decided that you'd like to read an English book the next question is what to read.
With fiction you're transported to another place and/or time, you gain insights into the lives of many different types of people. And it's here that you can experience language at its most colourful, emotional, metaphorical, imaginative. This probably isn't what you'll need in the next conference call or email. But I think it often plants a seed for a real love of the English language. Another advantage of fiction is that the story carries you along, motivating you to read on to find out what happens next. This is especially the case with crime stories.  
In non-fiction books, on the other hand, the language is often plainer and therefore easier to understand. Especially advice-type books are often very accessible in terms of the language used. And it makes sense to read about topics related to your job in English, if you're likely to talk about them primarily in English.
So I wouldn't come down firmly on one side or the other – it's up to you.
It must be interesting for you
.
The golden rule is that you read something you find interesting. This is your free time after all and you don't want to spend it struggling through hundreds of pages that you find boring. Before you buy a book, read a few pages. Do you want to read on? Do you understand the gist of what's written? Remember it will get easier as you continue reading and become familiar with the topic and the language the author uses.
What if you don't understand something?
If you don't understand a few words, I'd recommend just reading on, perhaps the meaning will become clear from the context. If a word comes up time and time again, look it up and make a note of it.
If you have difficulty understanding a whole passage and are in danger of losing the thread, take a dictionary and study that section in more detail. But from the feedback I get from people that's seldom necessary.
Keep a reading notebook
A good idea is to take just 5 or 10 minutes after reading to write down in a notebook any useful vocabulary you've come across. Look out for whole phrase that you like and make a note of these, too.  
One thing is for sure: after you've finished your first English book you'll have a real sense of achievement and be feeling very proud of yourself. Rightly so! After all, you've taken a big step forward on your English learning journey.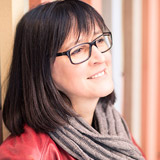 Nicola Bartlett
I've been an English trainer for over 25 years, helping adults to get their message across in English – clearly and appropriately. Successful communication in English requires more than just a good knowledge of the language. An understanding of different mentalities and a feeling for the best approach are vital, too.
» more